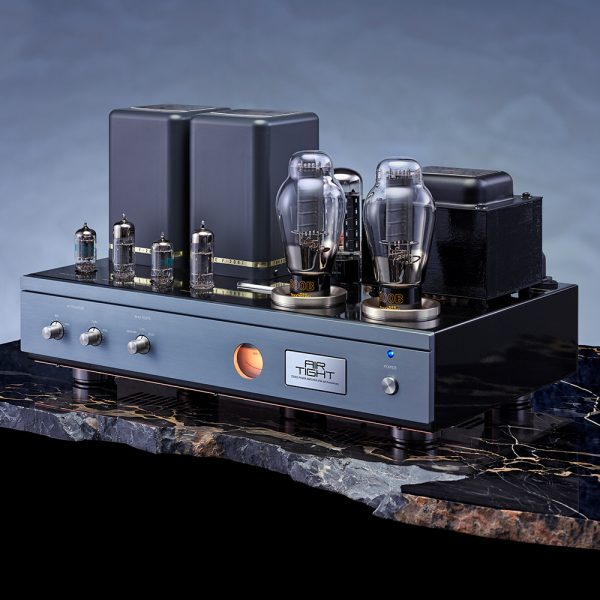 Air Tight ATM-300R
From AUD $24,500.00
Stereo Power Amplifier (300B valves)
Description
AirTight released the original ATM-300 single-ended power amplifier employing WE300B tubes in 1999. The 300B tube had achieved iconic status because of its clarity and musicality and was appearing in statement amplifiers offered by many of the world's new wave of innovative amplifier designers. The ATM-300 was immediately well received, becoming well known for its clarity and tightness as well as its bass performance in comparison to other SET designs.
In the book "Illustrated History of High-End Audio" published by "The Absolute Sound", the ATM-300 was introduced as the model symbolic of the AirTight brand. In 2016, the ATM-300 was completely updated to a limited model, the 'ATM-300 Anniversary' celebrating the company's 30 year history. In 2018, after a period of intensive development, the model was updated again with an uncompromising approach to sonics and the ATM-300R was released. This is designed to be a 'timeless reference model and the destination of the 300B amplifier'.
AirTight's design approach has always been to exploit the 300B's timbral purity, tonal realism and sound staging abilities without allowing any adverse colouration. With the experience of two previous incarnations of the design behind them, AirTight were able to continue to develop and realize the circuit in its ultimate form. Hundreds of hours of component trialling and materials research was completed to create an amplifier with serious long-term reliability and consistency.
The ATM-300R uses traditional point to point wiring and the very best electrolytic capacitors, coupling film capacitors and winding resistors which are mounted on a pure copper sub-chassis board. Seen rarely in amplifiers of any cost, plastic bobbin-less interlaminar transformers are employed for the power transformer and choke coil, made by an orthodox lacquer vacuum impregnation method to minimise vibration so that musical signal modulation is prevented. A slow starter circuit has been employed to protect the 300B's and 5U4GB rectifying tubes are implemented into this very efficient design.
The 'R' in the part number stands for 'Reference' and the ATM-300R is often favourably compared to the likes of Kondo, Shindo and other legendary Japanese masterpiece amplifiers. Due to its low power rating, it needs to be matched with an appropriate high efficiency speaker system but once the speaker synergy has been found, you will be rewarded with a magical musical experience that can only be produced by a single ended triode amplifier from the hands of a Japanese master.
Versions
The ATM-300R can be purchased with no 300B tubes, leaving the selection of tubes to the user. It can also be purchased from the factory with Electro-Harmonix 300B tubes or with the highly reputed Takasuki 300B tubes. Please contact Nirvana Sound for a quotation on the version of your choice.
Reviews
Product Specifications
| | |
| --- | --- |
| Type | Stereo Power Amplifier |
| Design | Single Ended Triode |
| Valves Employed | 300B, 5U4GB |
| Rated Power Output | 9W+9W (THD<10%) |
| THD below | 1% (1kHz / 1W / 8Ω) |
| Damping Factor | 7 (1kHz / 1W / 8Ω) |
| Frequency Response | 30Hz~40kHz (−1dB / 1W) |
| Dimensions | 430mm(W) × 275mm(D) × 245mm(H) |
| Weight | 24.5kg |